Institute for Intercultural Study and Research (INESIN), Mexico
Instituto de Estudios e Investigación Intercultural (INESIN), México
INESIN shares a video update on COVID-19
The Institute of Intercultural Study and Research (INESIN) is a center of study dedicated to the education and growth of the people of Chiapas. INESIN is a civil-society organization that strives to contribute to the construction of peace in Chiapas by promoting interreligious and intercultural dialogue in projects focusing on topics such as prevention of domestic violence, positive conflict transformation, migration, personal spiritual growth, Biblical translation, and strengthening Chiapanecan communities. We also work to unite a group of people committed to advancing studies related to holistic human development and the social, economic, historical, and environmental context of Chiapas to analyze daily life, education, family, religion, and work.
Their vision is that theirs would be a society in which religious and cultural diversity enriches their coexistence through bonds of justice, respect, tolerance, and solidarity. INESIN does not believe or claim that all denominations should become one or lose their unique identities. They believe that diversity itself is a tangible and varied manifestation of God's grace. Their mission is to contribute to the construction of peace in Chiapas by promoting interreligious and intercultural dialogue. They promote relationships based on peace, tolerance, and respect between Christian denominations through inter-confessional dialogue and encounter in their courses and workshops. They recognize their differences and learn that they can work in harmony to achieve common objectives such as promoting justice and working towards peace.
They focus their studies on three major areas. The first, Theology and Spirituality, develops and builds individual and group capacity to facilitate and accompany growth in indigenous theology, personal spiritual growth, pastoral readings of the Bible, intercultural dialogue, migration, gender equality, and non-violent culture from a theological and pastoral perspective. The second area is in strengthening communities. This area hopes to strengthen Chiapanecan communities through community group and personal capacity-building, food security, cultural regeneration, creation care, intercultural and inter-confessional dialogue, and gender equality to promote healthy and sustainable livelihoods and communities. The final area is institutional advancement. This area is important for financing the institution. They secure the institution's financial viability through the acquisition of national and international funds. They gained national and international recognition for the caliber of INESIN's work, staff, and facilities.
Support this Ministry
To make a gift for this ministry online or by check use the online donation page.
100% of your gift will be directed to Institute for Intercultural Study and Research (INESIN), Mexico
You will receive updates on the work in this area as they become available
Share in the vision of God's abundant life for all people
---
Related Content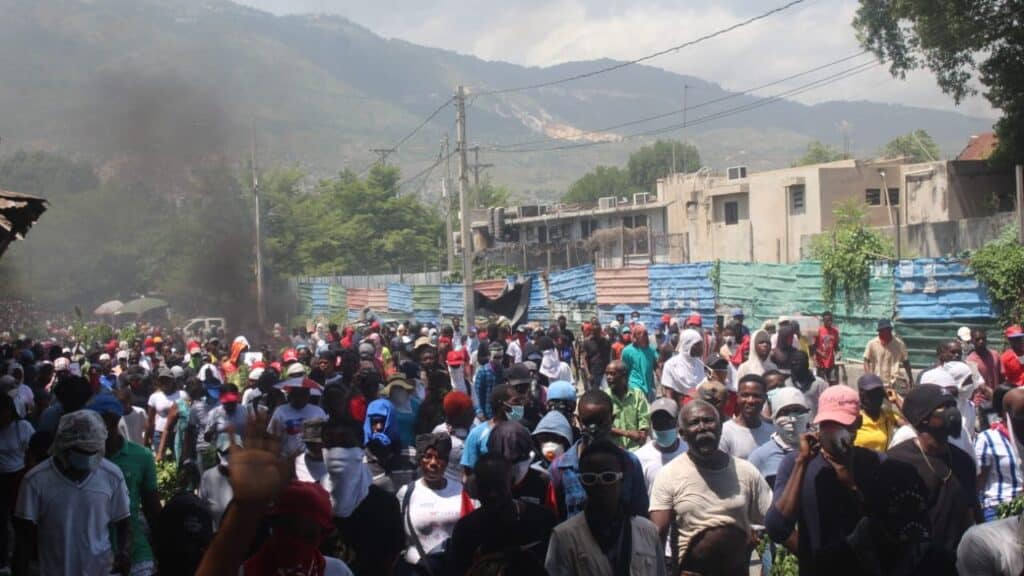 Two weeks ago, a gang group occupied the residential commune of Carrefour, where our Global...
Read More