Pray with Japan, October 22, 2023
Lectionary Selection: 1 Thessalonians 1:1-10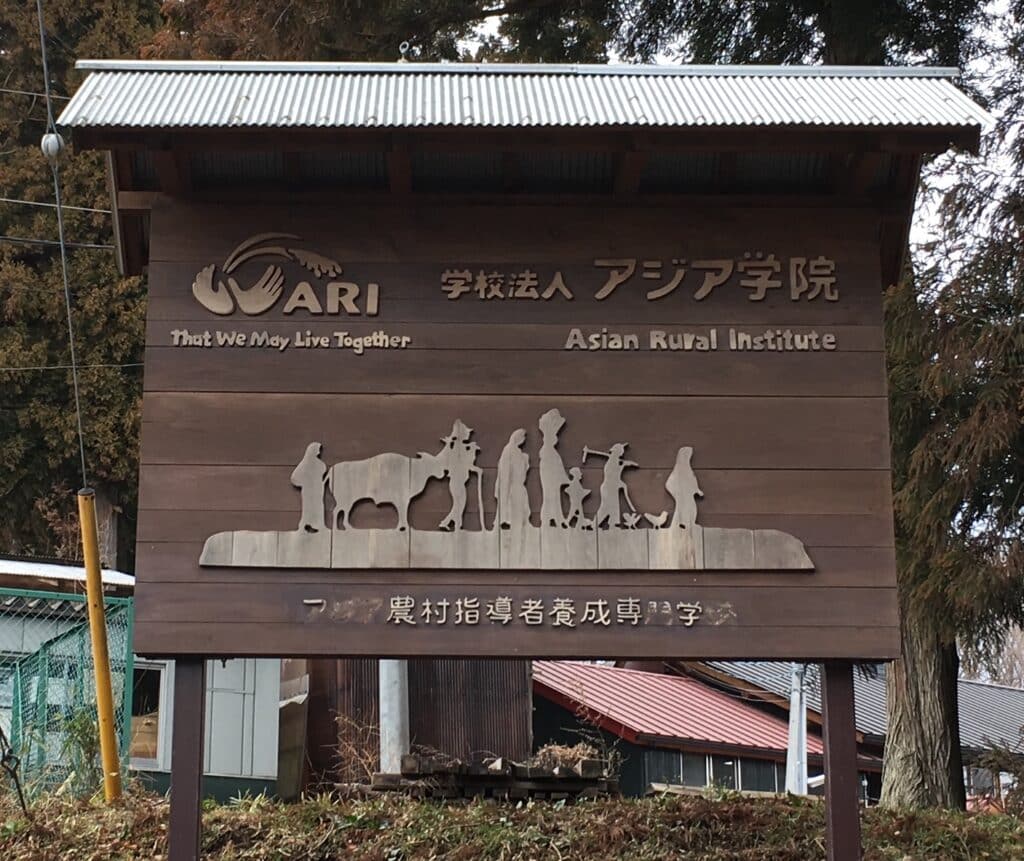 Prayers for Japan
God of all Nations, I come before you with a spirit of humility and thanksgiving. I lift up Japan and the people you have entrusted The Asian Rural Institute (ARI) to serve in the mission fields and in prayer.
God in Heaven, you are the creator of all nations, and I acknowledge your sovereignty over every corner of the earth. I pray for the nation of Japan, a country of rich history and culture. Please bless Japan's people with your wisdom and understanding, so that they may contribute positively to the world and come to acknowledge your love and presence in their hearts.
I ask for your guidance and protection, especially in times of natural disasters and challenges. I also lift up the warm and resilient people from places that ARI serves in Africa, Asia, and Latin America. Shower your grace upon their people, granting them unity, peace, and prosperity. God of Glory, be a beacon of hope for those in need and help the nations grow in harmony and love.
I ask all these in the blessed name of our God and coming savior, Jesus  Christ. Amen
Prayer written by Rev. Bernard Timothy Appau, Missionary Chaplain, Asian Rural Institute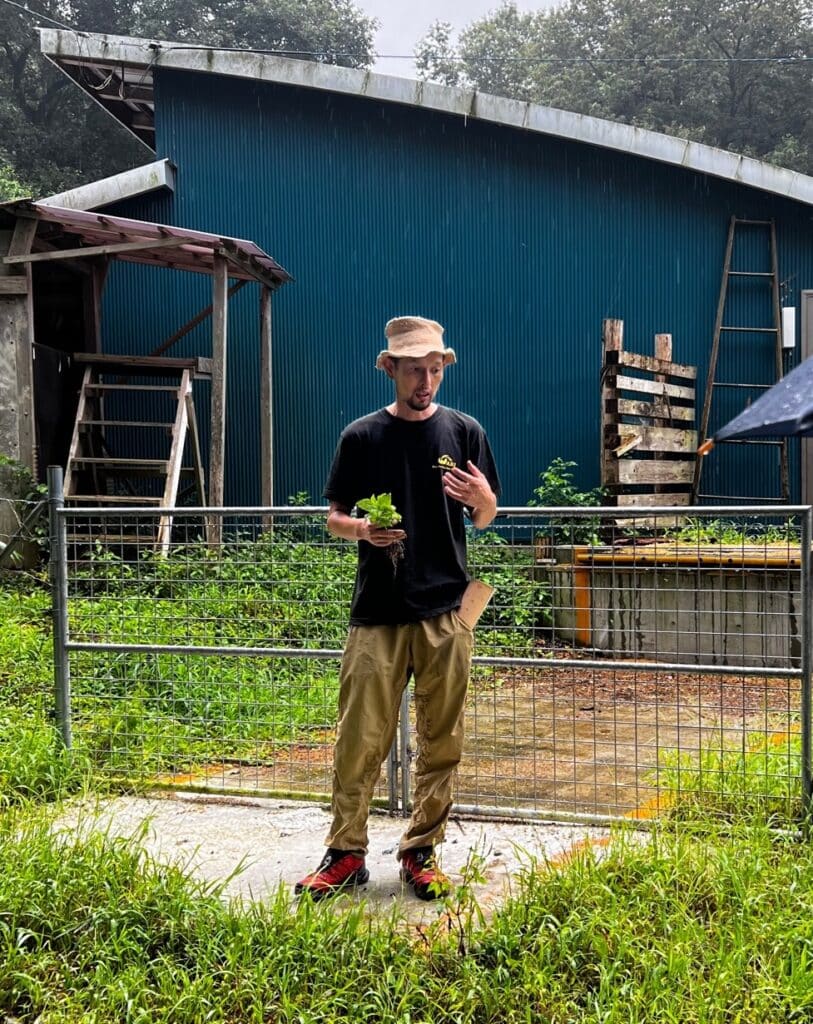 Mission Moment from Japan
The Asian Rural Institute (ARI) was founded in 1973 by Rev. Dr. Toshihiro Takami, a Japanese pastor who prepared missionaries for rural service for many years. ARI's Rural Leaders Training Program teaches practical skills in organic agriculture and servant leadership. The program helps rural leaders discover the values needed for healthy community development and widens their understanding of social issues. Program participants can experience firsthand other cultures and work alongside other rural leaders.
Like the Thessalonian church Paul wrote to, ARI is a community nurtured in "labor prompted by love." Through its nine-month-long training program, ARI lives out a "three loves" theology in community. In loving God, loving one another, and loving the soil, we seek to realize God's coming heavenly kingdom, a re-creation of the life that God has envisioned for us.
We invite rural leaders and volunteers with servant hearts from Asia, Africa, Europe, the Pacific, and the Americas to rural Japan, and, alongside an international staff, we train in ways of re-creation. We face our differences as persons with different cultures, worldviews, beliefs, and experiences. In diversity, we learn how to serve and love one another daily.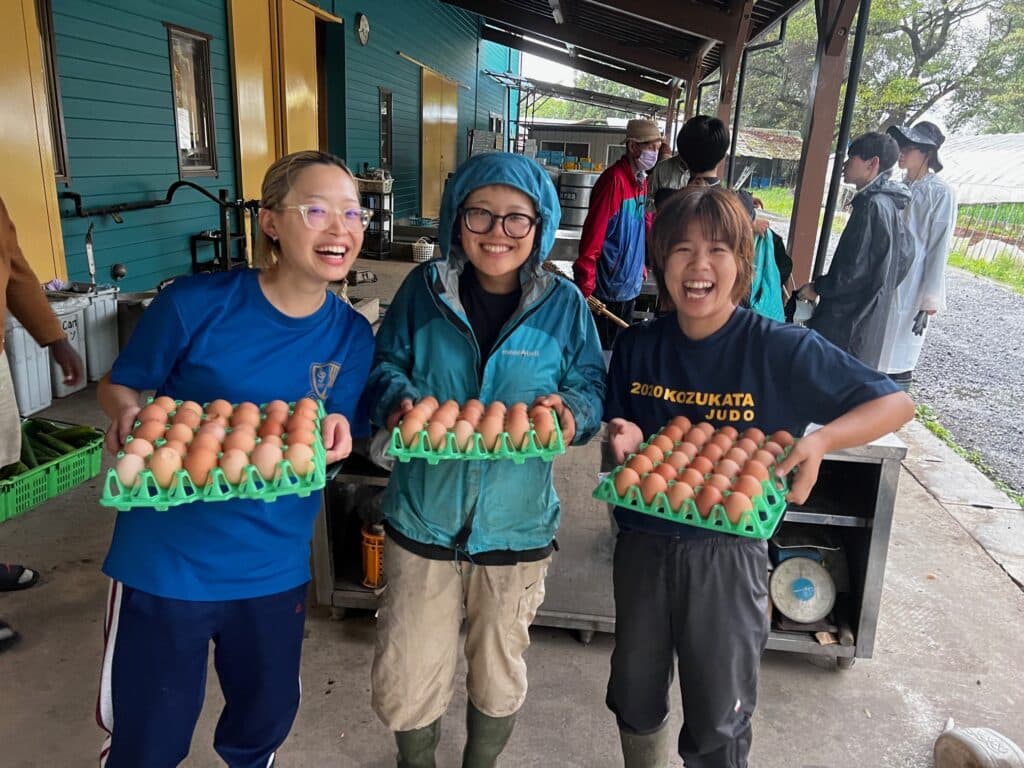 Daily Foodlife work is the foundation of this lifestyle. The word "Foodlife" was coined by Rev. Takami as a reminder that food and life are inseparable. Growing and harvesting from the soil, we do more than produce food or a commodity. We re-create our own lives. The entire process nourishes the body and the soul from continuously working the soil, sowing seeds, caring for livestock, and communal harvesting to meals shared at a common table.  
As we gather to share the fruits of one another's labor, we remember and have our eyes opened to God's work that brings life out of creation and through the community to one another. As we work the soil, train participants, and welcome visitors, we see God transforming each of us and creation to the image of Jesus Christ.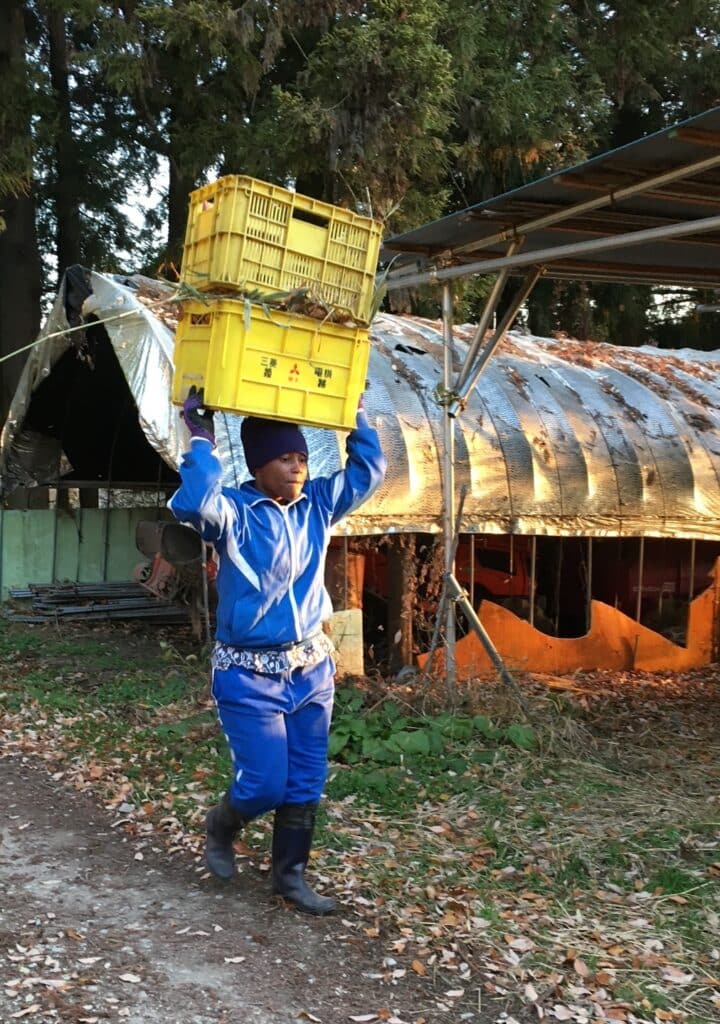 This work, though, is not only about joy, for as the world suffers in the midst of disease and conflict, we also suffer. Daily, we face difficulties with one another, with the soil, and understanding how God works in the world. This is nothing new. Paul reminds us that our hardships only echo the groaning that creation experiences as it waits for redemption and re-creation. Our hope and goal is that God will transform us and the world into a new creation as we groan along with creation.  
ARI celebrated its 50th Anniversary with many supporters and past participants this September. The groaning of creation continues, as does the labor of love ARI cultivates. After our time together, each year, volunteers and rural leaders return to their homes to practice what they experienced, and the remaining community members begin to prepare again for a new community, a new year, and a new manifestation of God's Kingdom.
Written by Rev. Jonathan McCurley, Community Life Coordinator and Chaplain
Father God, our creator, as individuals and groups, may we come together in solidarity to think and act for the future, keeping sincere eyes on Christ. As you work inside of us and in creation, may we be alert to the moving of the Holy Spirit, so as to live in ways to sustain life in the future. Amen.
A Prayer paraphrased from the article, Questioning the Culture of Gluttony, written by Rev Dr Toshihiro Takami in 1987,  Taken from Eudoo Journal Vol 3, 2019, Asian Rural Institute, Nasushiobara, Japan.
Partners in Japan