Churches for Middle East Peace
Washington D.C.
Churches for Middle East Peace (CMEP) is a coalition of 22 U.S. church denominations and organizations in Catholic, Orthodox and Protestant traditions, including the Christian Church (Disciples of Christ) and the United Church of Christ. CMEP was founded in 1984 with the belief that the policy perspectives and experience in the Middle East of its member churches and organizations should be better known and directly influence U.S. foreign policy. The work of CMEP is based on the understanding that sound and balanced U.S. policy is crucial to achieving and maintaining just and stable relationships in the Middle East.
CMEP works to encourage U.S. policies that actively promote a just, lasting, and comprehensive resolution of the Israeli-Palestinian conflict, ensuring security, human rights, and religious freedom for all the people of the region. In addition, the CMEP helps church organizations, leaders, and individuals across the United States to advocate in a knowledgeable, timely, balanced, and effective way in order to express their concerns about justice and peace for all peoples in the region. CMEP activists, board, and staff engage directly with policy makers at every level.
CMEP supports a comprehensive solution that will bring lasting peace and justice to the region, including a negotiated peace agreement, establishing security for the State of Israel, creating a viable independent Palestinian state, and reaching an agreement on Jerusalem that allows the city to be shared by Israelis and Palestinians, and open to Jews, Christians and Muslims. In addition, peace in the Middle East strengthens U.S. national security and is therefore of vital U.S. interest.
Support this Ministry
To make a gift for this ministry online or by check use the online donation page.
100% of your gift will be directed to Churches for Middle East Peace
You will receive updates on the work in this area as they become available
Share in the vision of God's abundant life for all people
---
Related Content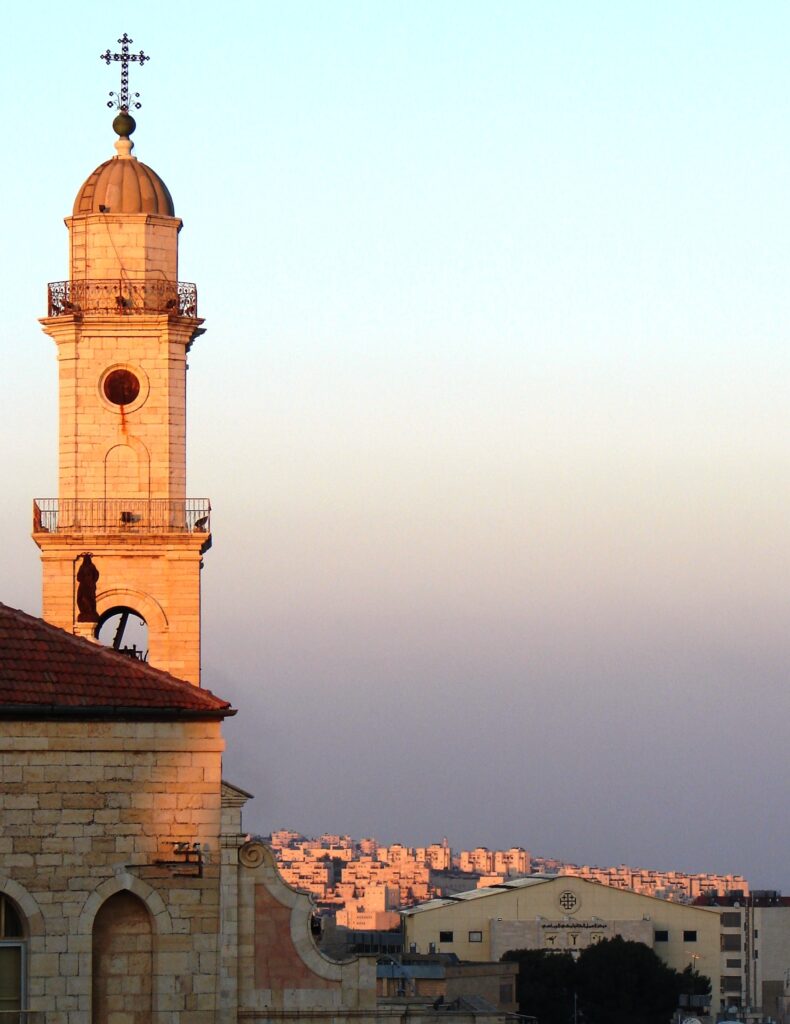 Three Palestinian Christians from Jerusalem and Bethlehem came to D.C. this week to advocate for a...
Read More