Pray with Argentina, June 25, 2023
Lectionary Selection: Matthew 10:24-39
Prayers for Argentina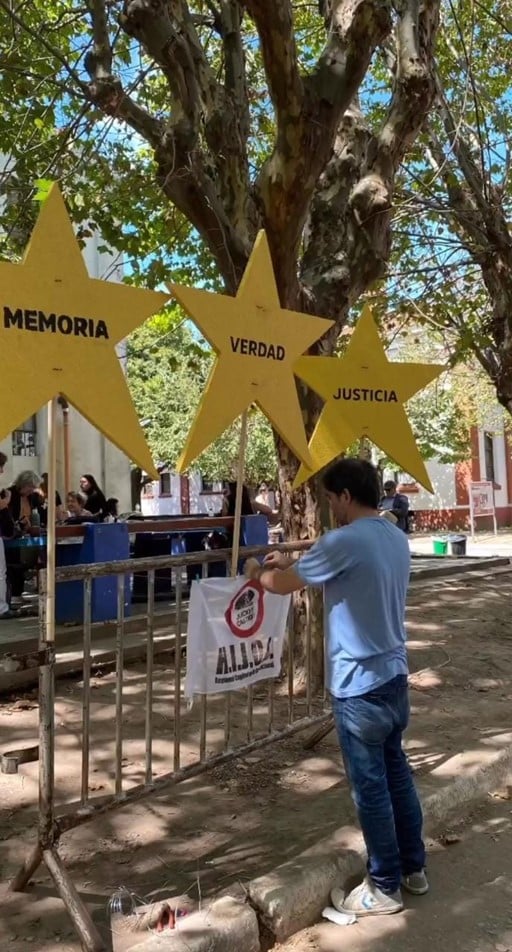 We ask for your presence, Jesus Christ, in Argentina to enlighten the entire population to learn to distinguish and separate any discourse and practice that destroys creation and the dignity of people. We ask you, Holy Spirit, to enable and strengthen us to categorically break with any form of hatred, violence, or discrimination dressed in speeches of love, peace, happiness, success, and unity. For this reason, we ask you, dear God, for all the women victims of violence; for all childhoods exposed to mistreatment, hunger, and hatred; for all the people and families looking for a home in the face of the housing crisis; for each and every migrant who leaves their country in search of a better future. For the indigenous peoples who fight to vindicate their rights. For the entire population that suffers the depression of economic inflation. And we also ask you for the provincial and national democratic elections. And we implore you, dear God, Father, and Mother, to encourage us to take up the cross and follow your path daily so that together and in communion, we work to transform people's lives.
In the name of Jesus Christ, we pray, Amen.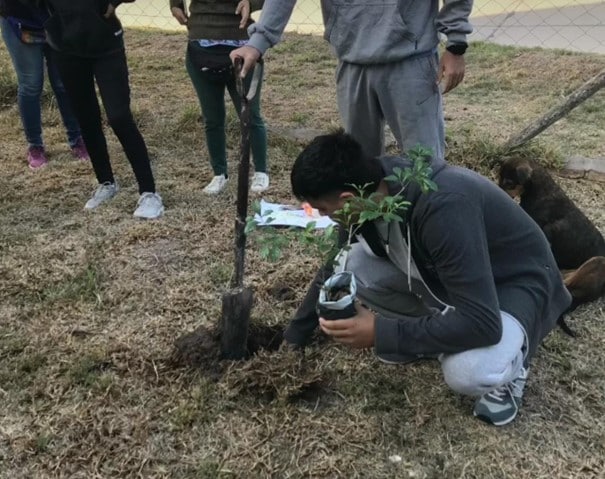 Mission Moment from Argentina
In light of this text, our Evangelical Church (Disciples of Christ) in Argentina (IEDC) seeks the presence of our loving God, Father, and Mother to allow us once again to be provoked and mobilized by the Holy Spirit to discern the complex economic, political and social system of our country in particular and of the world, in general, to carry out its mission.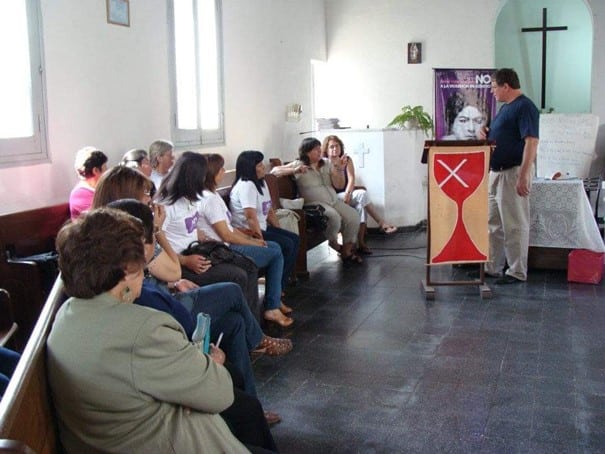 Within the framework of fighting for and claiming human rights, the IEDC is strengthening communities to recognize and respect the rights of people and guarantee the fullness of life. Our Church is training youth with workshops, camps, and participation in ecumenical organizations and civil society to discern the care and promotion of Rights. The experiences are so pleasant in the testimonies of the youth that it enlivens and challenges our Church to be able to review our liturgical practices, preaching, and diaconic services. And it also enables us to think and project new approaches in our faith communities that impact the transformation of the world. Listening to the youth in their interests, proposals, and concerns is so pleasant that it makes our rigid structures move. We believe that Jesus Christ is manifesting himself in our youth so that the Kingdom of justice, peace, and love continues to be built amid new contexts and social actors.
Written by Rev. Bladimir Coro, President of the Evangelical Christian Church (Disciples of Christ) in Argentina
Mission Partners in Argentina
Make a gift to support the work of the Evangelical Christian Church (Disciples of Christ) in Argentina
Misión en la Experiencia Transformadora del Espíritu Santo: una Oración desde Argentina
Texto del Leccionario: Mateo 10:24-39
Oración por Argentina
Pedimos que tu presencia, Jesucristo, en la Argentina ilumine a toda la población para aprender a distinguir y separar cualquier discurso y práctica que destruyen la creación y la dignidad de las personas.

Te pedimos, Espíritu Santo, que nos capacites y fortalezcas para romper tajantemente con cualquier forma de odio, violencia, discriminación que se reviste de discursos de amor, paz, felicidad, éxito y unidad. Por eso, te pedimos, Buen Dios, por todas las mujeres víctimas de la violencia; por todas las infancias expuestas al maltrato, al hambre, y al odio; por todas las personas y familias que buscan un hogar ante la crisis habitacional; por todos y todas las migrantes que salen de su país en busca de un futuro mejor. Por los pueblos indígenas que luchan reivindicar sus derechos. Por toda la población que sufre los abatimientos de la inflación económica. Y también te pedimos por las elecciones democráticas provinciales y nacionales. Y te imploramos, Dios Padre y Madre a que nos animes a tomar la cruz y seguir Tu camino todos los días para que juntos y juntas en comunión obremos para transformar las vidas de las personas.
En el nombre de Jesús, oramos, Amen.
Momento Misionero desde Argentina
A la luz de este texto, nuestra Iglesia Evangélica Discípulos de Cristo (IEDC) en Argentina oramos pidiendo a nuestro amoroso Dios, Padre y Madre: a dejarnos nuevamente ser provocados y movilizados por su Santo Espíritu para discernir el complejo sistema económico, político y social de nuestro país en particular y del mundo en general para llevar a cabo su misión.
En el marco de luchar y reivindicar los Derechos humanos, la IEDC está fortaleciendo a las comunidades a reconocer y respetar los derechos de las personas y garantizar una vida plena. Nuestra Iglesia está capacitando a la juventud con talleres, campamentos y participaciones en organismos ecuménicos y de la sociedad civil para discernir el cuidado y la promoción de los Derechos. Las experiencias son tan gratas en los testimonios de la juventud que aviva y desafía a nuestra iglesia a poder revisar nuestras prácticas litúrgicas, predicaciones y servicios diaconicos. Y asimismo nos posibilita a pensar y proyectar nuevas prácticas en nuestras comunidades de fe que impacten en la transformación del mundo. Escuchar a la juventud en sus intereses, propuestas e inquietudes es tan grato que hace que muevan nuestras estructuras rígidas. Creemos que Jesusristo se va manifestando en nuestras juventudes para que el Reino de justicia, paz y amor continúe construyéndose en medio de nuevos contextos y actores sociales.
Oración y Momento Misionero por:
Rvdo. Bladimir Coro
Presidente de la Iglesia Evangélica de los
Discípulos de Cristo en Argentina