Pray with Israel/Palestine, May 14, 2023
Lectionary Selection: John 14:15-21
Prayers for Israel/Palestine
O God, in whom we live and move and have our being, through your love in Christ you have called us your own. You bestowed upon us your abundant mercy in forgiving our sins and clothing us in the righteousness of your Son.
In gratitude and in humbleness, we come acknowledging your grace in providing us with the rich blessings of friends and families. Today, we are especially thankful as we think of the gift of our mothers who are an extension of your compassion and care.
We pray today for mothers known to us and for all mothers and fathers around the world who grieve the loss of their sons or daughters to illness, accidents, or prolonged conflict or war.
We lift our special prayers for the peoples of Israel and Palestine. Grant them a new vision for mutual respect and honor that they may see the humanity of one another and work towards a sustainable future for all.
Let not our hearts be troubled, nor let them be afraid; but grant us your peace. May the hope of the resurrection give us the deep comfort and assurance of your abiding love.
Amen.
Mission Moment from Israel/Palestine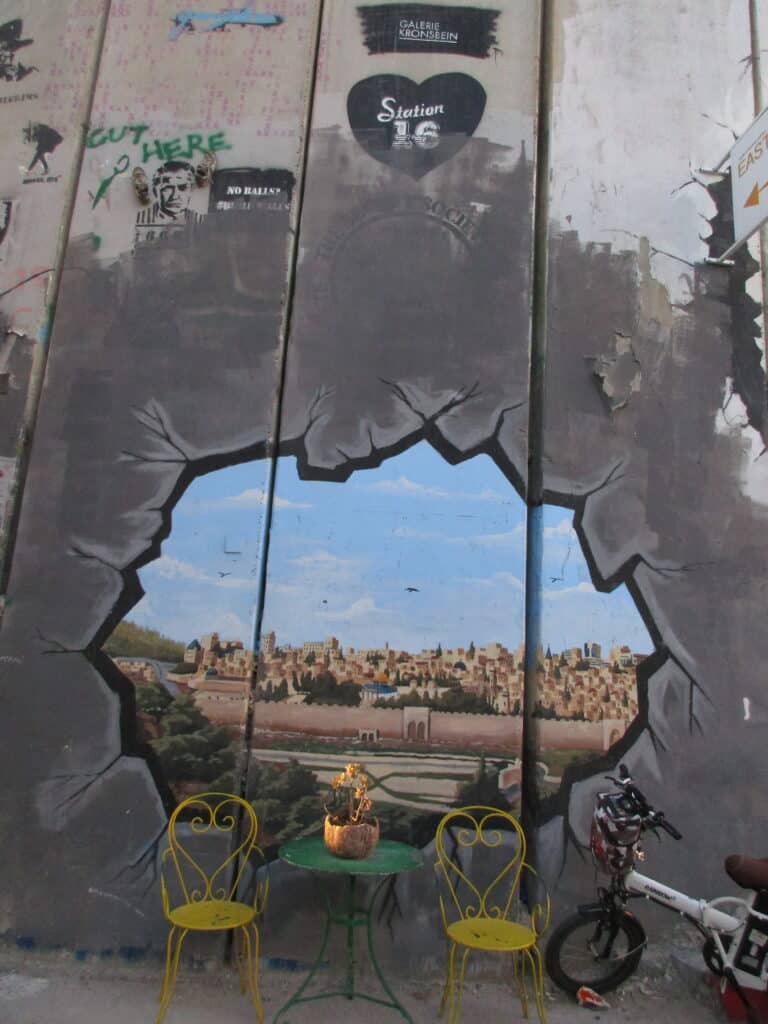 Palestinians mark May 15 as Nakba Day, the day of "the Catastrophe." The date Israel declared independence in 1948 is the date Palestinians remember being forced from their lands and homes. During the war that ensued after Britain withdrew from Mandatory Palestine, some 750,000 Palestinians fled the fighting, most never to return. Generations of Palestinian refugees in the West Bank and neighboring Arab states have clung to memories—and in some cases the keys and deeds to their homes, hoping that some future peace agreement might allow their return.
This year marks the 75th anniversary of the Nakba, and yet a peace settlement that would permit displaced Palestinians to return or promote healing from the Catastrophe remains far off. The lines of division and systems of dispossession in the Middle East have been built up over time and now seem insurmountable as Israel's leadership has turned increasingly to the far right and Palestinian leadership has lacked the capacity to keep hope kindled among its people.
Faith partners like the Evangelical Lutheran Church of Jordan and the Holy Land (ELCJHL), Sabeel, and many other partners have been vital in maintaining hope and a vision of peace for all those who long for healing from decades of conflict. On this 75th commemoration of Nakba Day, their witness helps us to see beyond the barriers built to wall off hope for Palestinians.
Mission Partners in Israel/Palestine